Editors
Aliaume LeRoy
Aliaume LeRoy is currently in his final year of undergraduate studies at McGill in Political Science, Economics and History. Deeply interested in the studies of conflicts and international black markets, he has a particular weakness for nasty arms dealers, governments' "defence businesses" (a nice euphemism) and drug traffickers. His main regions of concerns are Africa, Latin America, the Middle East and Southeast Asia.
Bella Shraiman
Isabella Shraiman is a U3 Joint Honors Political Science and History major with minors in Italian and Hispanic Studies. Bella's research interests have developed into a focus on the history and use of media in international politics and social change. Bella plans on continuing her studies at the graduate level and then hopes to pursue an career in NGOs focusing on human rights, conflict resolution, and/or development.
Ibrahim Gabr
Ibrahim is U3 student, pursuing Honors in Political Science, and double minor in Economics and Statistics. He originally hails from London, England and has been at McGill for 2 years where he has published 4 papers internationally. He is excited to be joining the team of Editors at MIR! He is always looking for new research and collaborative opportunities in the field of Middle East Politics, International Security, Cybersecurity, Cyberwarfare and Big Data.
Katrina Kairys
Katrina is in her final year at McGill studying honours psychology and world religions. She has been involved in IRSAM's Secondary Schools' United Nations Symposium for the past three years, yet recently decided to join the McGill International Review so she could pursue both her interest in international development and love of writing.
Maéva Proteau
Maéva is a U3 student pursuing a joint honours degree in political science and Middle East studies. Maéva is interested in the studies of conflict, consocialism dynamics in Lebanon and Islamic movements. Additionally, she has a growing love for international law, an area where she plans on pursuing a career.
Nancy Kanwal
Nancy is a U2 student pursuing an honours degree in political science and minor in anthropology. She is most interested in understanding the intersection of culture and political institutions at the international level.
Portia Proctor
Portia Proctor was born and raised in Calgary, Alberta. She is in her second year at McGill, pursuing a major in Psychology and a minor in Philosophy, with aspirations to study law. Her passions include debate, Model UN, rock climbing and yoga.
Sara Issaoun
Sara Issaoun is in her third and final year at McGill, studying physics with a minor in economics. She is originally from Algeria, but has lived abroad, in Canada and in the Netherlands, for most of her life. She is very interested in European politics and women's rights in general.
Sarah Khan
Sarah Khan, in her second year at McGill University, is pursuing a double major in Economics and Psychology in the Faculty of Arts. An Indian national born and brought up in the Middle East, her interests range from economic development and human rights, politics in the Arab Gulf and Indian sub-continent, to the fascinating field of neuro-economics.
Vareesha Khan
Vareesha Khan is currently a U2 student in English — Cultural Studies and Political Science. Working at the MIR allows her both to engage more actively with global issues, and to hone skills needed for a future career in editing and photojournalism. She spends her time taking photos, exploring the city, and learning how to cook.
Writers
Alix Vadot
Alix Vadot is U2 student pursuing a double major in International Development Studies and Psychology. In the future, she would be interested in pursuing a career in international law or a related field, and is particularly interested with human rights issues in developing countries.
Angela Yang
Angela Yang is in U1, studying psychology and neuroscience. She loves to travel and experience the ways of life in different parts of the world.
Anne-Cécile Favory
Anne-Cécile Favory is a U2 student currently pursuing a Bachelor of Arts in Political Science and Middle Eastern Studies. Her academic interests include international human rights with a focus on accessibility and women's rights, political mobilization and transitions, the intersection of identity and politics, and modern Middle Eastern history.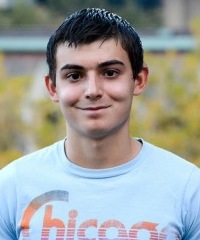 Ben Aloi
Ben is a U0 student at McGill, pursuing majors in International Development and Political Science. Originally from New Jersey, he has always been fascinated by global issues and cross-cultural interactions, especially in regards to Western Europe and East Asia. In writing for the McGill International Review, Ben hopes to call attention to human rights abuses around the world and broaden his readers' understanding of foreign political systems.
Cem Ertekin
Cem Ertekin is a U3 Honours Political Science student who is focusing on political theory and international relations. He is a firm believer of cosmopolitanism, and thus is focused on dedicating his life to finding the possible (albeit long and convoluted) path to a world state. In addition, Cem is a fan of alternative and grassroots forms of journalism and academia, and believes that student-run initiatives such as MIR are awesome for doing what they are doing.
Conor Swimm
Conor Swimm is an American student in his first year at McGill studying IDS and Arabic.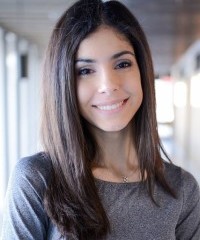 Emma Noradounkian
Emma is a second-year undergraduate student majoring in Political Science and minoring in History who still can't seem to decide whether she feels more Armenian or more Italian to this day. As a reporter dedicated to unearthing social justice issues, Emma continues to be fascinated by the effects of mass media on domestic and international politics.
Eva Martane
Eva Martane is a U1 student in the Desautels Faculty of Management. She hopes to pursue a major in finance, and is particularly interested in economy and international politics. She loves reading the Economist every week to follow international affairs.
Iris Boisseau
Iris is a U3 Arts student pursuing a major in Political Science as well as two minors in International Development and Communication Studies. Passionate about International Relations and European Politics she is especially interested in media and its power as a political tool.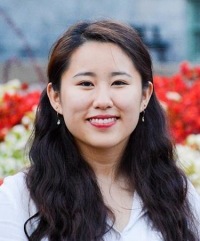 Jenny Deng
Jenny Deng is a first year U1 student studying Political Science and History. Her area of focus includes foreign policy and international relations of Central and East Asia.
Juliana Salaun
Juliana is a U3 student, majoring in political science and minoring in psychology. She enjoys reading and writing and she has also participated in McMun. She is interested in international politics, and in how state relations shape the lives of citizens.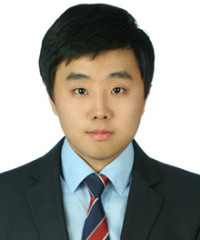 JunYoung So
JunYoung is a U3 student at McGill University, majoring in Economics, and minoring in Law and Math.His writing interests include Korean politics (or East Asian politics) as well as economic law & policy such as the cartel leniency policy.
Léo Forder
Leo Forder is a recent graduate from McGill University, where he majored in Political Science and minored in both History and Management. Leo's research interests include international security, arms trade, the defense sector, and armed conflicts. Leo plans to pursue a Masters degree in Security and Strategic Studies in order to work in either diplomacy or political risk analysis.
Mai Rosner
Mai Rosner is a second year undergraduate student majoring in Honours Political Science and minoring in Management. She is deeply interested in human rights, minority representation and development-based enterprises. Primarily focused on Middle East, African and South-East Asian regions, her desire is to pursue a career that is based on the protection and promotion of vulnerable groups in society, specifically women, refugees and ethnic or religious minorities.
Margot Charles
Margot Charles is a U3 in Honours Political Science and International Development Studies. She spent this summer in Cambodia completing an internship and has since become especially curious about SouthEast Asian affairs, although her interests encompass politics around the world.
Mason Ko
Mason MyungSung Ko is a U3 student at McGill University double majoring in Economics and Mathematics.He studies Economics because he believes that the Economics is the most practical and realistic tool that can improve people's standard of living. He wants to pursue his career as an economist who can help eradicate poverty and help victims of inequalities.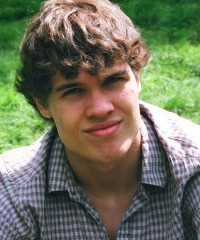 Max Blaisdell
Max Blaisdell is a Third Year at Boston College with an International Studies Major, focusing in Political Science, and a Mathematics Minor. Max's research interests include political philosophy and the role of religion in contemporary politics. Max plans to continue his studies at the graduate level and then hopes to pursue a career in political science academia, researching.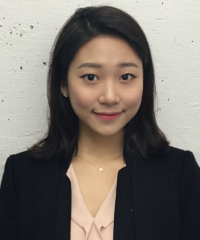 May Lim
May is a second year International Development Studies student minoring in political science and finance. Her writing interests include the ever-changing political dynamics of the world, international relations, and foreign policies with regards to human rights.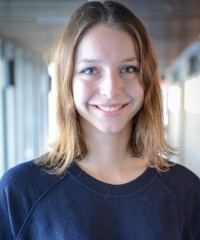 May White-Vilmouth
May is a 2nd year student majoring in Political Science and minoring in Anthropology and Islamic Studies. She half American-half French and grew up in Paris. She is an avid traveler, and her most recent trip destinations include Cuba and riding through Iceland on horseback. She is particularly interested in Human Rights as well as the origins of ideology and the political and social movements they create.
Nicholas LePage
This is Nicholas' fourth year at McGill, and he is majoring in political science and minoring in history. He also wrote for the Review last year, focusing on the War in Afghanistan. He is from Ottawa, but gained an interest in American politics by moving to both San Francisco and Washington DC.
Nicki Siamaki
Nicki is a U1 student studying Honours International Development with Arabic and Spanish. Nicki's passion lies with international relations and law, namely in the Middle East. She is also the Vice President Internal for the McGill Iranian Students' Association and a writer for the McGill CaPS blog.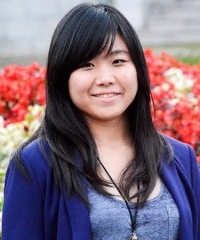 Rachel Chan
Rachel Chan is a U1 Physiology student at McGill. Being raised in Hong Kong has cemented her with interests in politics and history that encourages her to raise a voice in being one of the McGill International Review writer.
Ronny Al-Nosir
As a second year political science student, Ronny is always reading and questioning the world around him in order to understand the different political and social issues of our time. Due to his Syrian background, he is very interested in the dynamics of the Middle East and the Arab World in general. Born and raised in Montreal, he pledges eternal allegiance to the Habs. His passion for hockey prevents him from being completely cynical.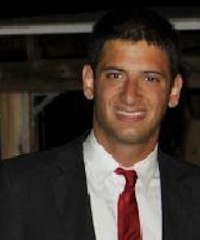 Sam Hersh
Sam Hersh is currently pursuing a Joint Honours in Political Science and History and is in U2; this is his second year writing for MIR. He was born in Montreal and has lived here his entire life. His writing interests include Canadian politics as well as Chinese politics and a variety of other international issues.
Sang Hoon (Kevin) Nam
Kevin is studying Joint Honours Economics and Finance and is interested in economic policy, law, government, and international politics. In addition to being a contributor at MIR, Kevin is also serving as Secretary General at Students' Society of McGill University (SSMU) and as the Chair of Desautels Management Achievement Awards (DMAA).
Sarah Pettem
Sarah Pettem is in her final year at McGill University, studying International Development & Economics. She hopes to pursue a Masters degree in Development Economics, and then work for an international financial institution focusing on development issues.
Yoosup Lim
Yoosup Lim is a political science major, law and history minor in McGill University. He became very interested in Pacific affairs during his study in Yonsei University. He likes to play chess during his spare time.